the date when we became official:)
There are some wonderful traditions during this time of the year. Growing up, our tradition was me begging to put up the Christmas tree earlier than a week before Christmas and fighting to keep it up the entire day of Christmas. My folks weren't so big into decorating for the holiday. So now that I am an adult and KGK and I have a place of our own, we have started to create our own traditions! Like a Christmas tree going up at Thanksgiving:) Nice and early:)
our first Christmas a few years back
Last year, we had a breakfast casserole and cinnamon buns for breakfast and opened our gifts. This year, we are going to have our Christmas breakfast again, but we are steering away from the casserole, and we are having omelettes instead...with cinnamon buns. Cinnamon buns are going to be a staple on Christmas morning for our family...that is for sure!
********************
So traditions...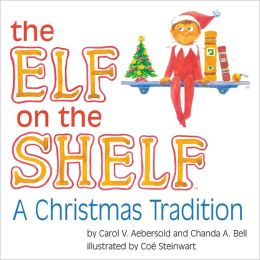 Now that we are married and we have so many friends with children, I have started thinking more about what traditions we will begin with our family as it grows in the years ahead. I see on facebook and from hanging out with friends that they all do different things to make this time of year extra exciting for their kids. Some do the "Elf on the Shelf" book surprise, which I had never heard of until this past year. That is such a cute idea! T. A friend of mine of FB posted this and I thought it was so hilarious!
hahahaha! you just never know where you will catch that elf!
And many people visit Santa at the mall or write him letters. I actually never believed in Santa. Don't be sad for me. I didn't mind, really. Our family didn't do the whole Santa-thing. I don't have a problem with telling kids there is a Santa, and I don't have issues with being upfront either. I haven't exactly decided what I want to do with our kids one day. I think it depends on the kid too. Some kids LOVE the idea of Santa and have such great imaginations that really help them feed their curiosity I was not that child. I was too realistic. At the age of 2 and a half or 3, (just old enough to be able to speak in full-
enough
sentences) I asked my mom in a matter-of-fact voice, "Mom, can reindeer really fly?" She said, no. I was good with that answer. I replied, "Yeah, that's what I thought." Santa to me didn't really make sense as a kid so I didn't really feel like I was left out of anything, but I still think it is a fun tradition for kids to experience.
So I guess KGK and I will have to see what we want to do in regards to Santa. I think it is a fun-hearted way to celebrate the season. I do know that I want to create some form of tradition involving a manger and maybe having baby Jesus appear on Christmas morning. I have heard of families doing that, and I loved that idea of keeping the manger empty until Christmas morning, and then he is there when you wake up. I treasure those Christmas mornings where we would read the story of Jesus' birth as a family before opening presents. We did this to always remember that the reason for Christmas is not just to receive presents. But to remember that Jesus was born, and that we were given the greatest gift of all, and we need to always remember to give to others. Giving is more important than receiving during Christmas. They ALWAYS stressed that, and I hope to pass that along too.
So with Christmas one week away, what traditions are you excited to participate in this season? Do you have a special memory from your childhood that you have carried into your adult life (whether you have a family or not)?
Merry Christmas and Happy Holiday Season!
~AMK